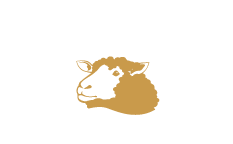 Meet the team
Board of directors

Steve Fleming — Non-Executive Chairman

Steve is a former Commercial Banking Director with almost 40 years banking experience, the last 21 of which were in the Corporate and Commercial business sectors throughout the East of England. He has gained particular knowledge of several industry sectors, including agri-food and property.

After leaving RBS Banking Group in 2009, he established SFT Associates to provide business advisory and consultancy services to SME's.

Steve has been involved with Central Wool Growers Ltd since 2009, overseeing the change in the business model which returned the business to profitability.

Nick Kidd — Non-Executive Vice Chairman

Nick has over 25 years experience of corporate finance, restructuring and recovery in the Agri-food sector. He was formerly a Director and Joint Head of Grant Thornton's Agribusiness Industry Group. After leaving Grant Thornton in 2009, he joined Central Wool Growers in his current role in addition to setting up Astrantia Management Ltd, a small consultancy for SME's with a specialism in the Agri-food sector.

Nick is a Council Member of the Chartered Institute of Marketing - Food Drink and Agriculture Group - with a responsibility for finance.

ADMINISTRATION

Julie Gregg — Company Secretary/Administrator

Julie previously worked in computer data/administrative roles for British Sugar and Oakham School before joining Central Wool Growers in 2007. She was appointed Company Secretary in 2012 and was Wool Operations Manager from 2013 until 2021.